TRANSFORMATIONAL COACHING FOR DRIVEN ENTREPRENEURS
You can be driven and have peace. In just ten weeks, create balance between impact, productivity, and inner peace.
JOIN US NOW
IT'S TIME TO UNLOCK YOUR TRUE ENTREPRENEURIAL FREEDOM
We know you. We've been where you are.
Sitting at the kitchen table, but thinking about your next action, your next milestone, your next challenge. Every single moment of your life seeming busy, filled with all the things you need to do.
Doing whatever you can to keep climbing the mountain. Certain that the next big milestone will put you at the top.
But somehow... it never does.
This all changed for us when we started implementing The 10 Disciplines into our life, weaving them together to create a momentum stronger than just a single discipline on their own.
Finally, one day Rob said to Gino, "I want to help you take The 10 Disciplines to the world."
We knew how powerful The 10 Disciplines had been in our worlds, but we continue to be amazed seeing how powerful this work has been for each and every one of our clients.
We hope you join us.
Stay focused and much love,
What are the 10 Disciplines?
You're Driven. You have DrivenDNA.
Only 10% of the population is like you. Most people can't even keep up with you.
Being driven can 10x your results.
But being driven 

and

 having peace will 100x your results.
How do the 10 Disciplines help you do this?
We start by Understanding You. We walk through 5 disciplines that help you understand yourself as a leader, entrepreneur, and the person underneath it all.
We move into Protecting Yourself. We intertwine 5 more disciplines that help you show up better for everyone in your life, and everyone you meet. That help you become better in business, life, and satisfaction.
Finally, you can begin Freeing Yourself. Unlocking your true entrepreneurial freedom. Stepping into more than you've ever dreamed of (and yes, that is possible!).
You can be driven and  have peace.
We'll prove it to you.
ABOUT THE GROUP COACHING PROGRAM
GAIN OUTER WORLD SUCCESS WITH INNER WORLD WORK
What you're still searching for in life is your destination. The 10 Disciplines are how you get there. Master the 10 Disciplines and you'll have the productivity, clarity, and peace to allow true fulfillment into your life.
With 10 live virtual group coaching sessions, Rob Dube guides you through the Disciplines to ensure you master each. The sessions are designed specifically for your busy life. They are fast paced, experiential working sessions, promoting interaction and connection with your fellow members.
As an entrepreneur with Driven DNA, you already have a growth mindset. We created the perfect balance of not too much information and not enough. 90% of learning is active, allowing you to implement and master quickly. We designed the sessions to keep you consistently engaged.
IT'S TIME TO ENJOY YOUR SUCCESS. LET'S SHIFT YOUR INNER WORLD TOGETHER.
ENROLL NOW
10 live Zoom sessions guided by Rob Dube
You won't just be staring at a screen. These sessions are working sessions, designed to help you create results quickly. Recorded replays will be sent out to ensure you can process as often as you want.
Live session + Q&A with Gino Wickman
Gino Wickman steps into the final session to share knowledge about the 3 Discoveries, and answer your questions.
Breakout rooms to help you dive deeper
In each session, we utilize breakout rooms to give you space to discover what's underneath your existing patterns – and why.
Access to The 10 Disciplines Curriculum to go even deeper 
12 thorough teaching videos taught by Gino Wickman and an exclusive interview with Gino (led by Rob) after each teaching. Each lesson ends with action steps and resources to guide you through.
Community of like-minded driven entrepreneurs
Being driven doesn't mean you have to be alone. Do the work with others who understand.
Access to valuable resources curated by Gino Wickman and Rob Dube 
In any area where you want to explore more, we've provided the same resources we've used to further ourselves.
SCHEDULE
January 31st - April 24th
Sessions will take place every Wednesday at 11:30 AM ET.
The weeks of February 21st, March 20th, and April 10th are skip weeks with no live sessions.
Feel free to use this time to catch up!
Core Coaching Program
$3,000
Work through each of The 10 Disciplines in person with a group of like-minded peers in 10 group coaching sessions.
JOIN NOW
For over 30 years, Rob has been thriving as a purpose-driven entrepreneur. He is the co-Founder of imageOne which has won dozens of awards for its people-first and purpose-driven culture from outlets like Forbes and Inc. Magazine.
Rob is also the author of donothing: the Most Rewarding Leadership Journey You Will Ever Take, the host of the Leading with Genuine Care podcast, and host of the Do Nothing Leadership Retreat in Colorado.
Mastering the 10 Disciplines provided Rob the space in his life to hire a CEO to run imageOne allowing him to focus on making a greater impact in the world by helping entrepreneurs master their inner self.
HERE'S WHAT 10 DISCIPLINES CLIENTS SAY
Craig Simmons
Partner, Sky Oak Wealth
In a world full of information inflation, time is our most precious asset and a common denominator among all. Gino and Rob share their successful disciplined mindset that helps you declutter and focus on fulfillment in your one and only life's journey.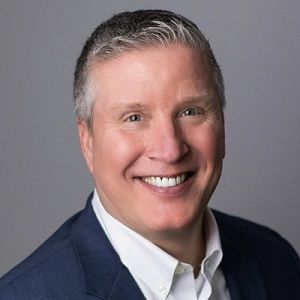 Mike Gruley
EOS Implementer®
The 10 Disciplines Group Coaching Program was life-changing. Each week was a relaxing, thoughtful journey to discovering my true self in the midst of all the chaos. I am deeply inspired and ready for the rest of my life. I recommend this program for anyone who is a driven entrepreneur.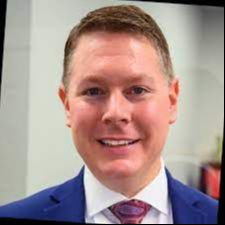 Matt Clement
President, Emerald Retirement Planning Group
The 10 Disciplines are the complete package to business and personal development. Each discipline relates to and supports the others in a powerful way. Each on its own is empirically valuable, but worked at together they are life altering. 
Rob's Intention For You
At the end of our time together, I expect your life to be changed. Every one of these disciplines has changed my life - my business, my relationships, my presence. I want the same for you.
We became entrepreneurs to find our freedom, and to change the world for the better. But we become dependent on the adrenaline and stress to keep us going.
Let's unlock your true entrepreneurial freedom.
JOIN US
Core Coaching Program
$3,000
Work through each of The 10 Disciplines with a group of like-minded peers in 10 group coaching sessions.
JOIN NOW
Our Guarantee
We believe strongly in the results you'll get from implementing The 10 Disciplines into your life. If even only one discipline sets off a lightbulb for you, we know it will create results that are worth it. But if you aren't satisfied for any reason within 30 days, you can receive 100% of money back, hassle-free.
Guaranteed.
What's the difference between the content in The10 Disciplines e-book, self-study, and the Group Coaching Program?
How much time do I need to commit throughout the 10 sessions?
What if I can't attend all of the live sessions?
How is The 10 Disciplines Group Coaching Program different from anything else out there?
YOU'VE BEEN WORKING HARD FOR THIS.
FINALLY HAVE THE FULFILLMENT YOU'VE BEEN LOOKING FOR.
BECOME A BETTER LEADER. BECOME A BETTER HUMAN.